Can you be confident your organisation is ready for anything​​​? Are business continuity and disaster recovery an integral part of your business activities. Are you required to demonstrate your resilience to customers?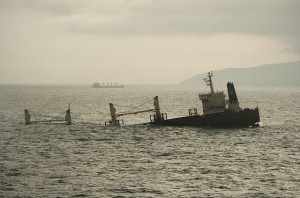 It's not just external issues that can impact your business. Business restructuring or process optimisation can increase the risk of potential points of failure. Are you confident that your business continuity arrangements can help to mitigate your current risks?
Have you tested your resiliency arrangements to ensure that they will not only work, but will manage shareholder, customer or regulatory expectations in a time of crisis?
Our ethos of collaborative working allows us to support you in determining your business continuity requirements.
Based on a process of review, development and implementation, our experienced consultants will help you assess the current state of your business continuity programme, addressing any identified gaps to include:
Business Impact Analysis (BIA) – we will assist you to predict the operational and financial consequences of the loss of a critical business activity.

Risk Assessment – we will assist you to identify and analyse the impact of potential threats to your business so you can mitigate your exposure.

Strategy and Planning – we will work with you to translate the findings from business impact analysis and risk assessment activities into a robust strategy that satisfies the requirements of ISO22301:2012.

Exercise and Test Programmes – we will support you to identify any weaknesses in your business continuity arrangements and evaluate the effectiveness of your business continuity plan to ensure it is up to date, functional and properly communicated to staff and other interested parties.
We offer cost effective business continuity propositions – please contact us for further information.