About Us
PCML Consultants Ltd are information security consultants, offering cost effective, professional and reliable consultancy, covering information security system development, implementation and assurance.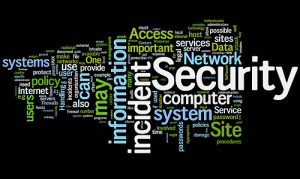 With over fifteen years experience in information security, business continuity, quality management and security applications, our consultancy supports clients in a wide range of business and industry sectors, including Government and the Public Sector; the Criminal Justice System; Legal, Financial and Assurance sectors; IT Services, Data Centres and Software Development; Shipping, Transport and Distribution.
Our ethos is based on working collaboratively with clients to understand their requirements and to develop bespoke solutions that address your specific needs. We aim to add value throughout the whole consultation process.
Our experience in information security implementation, management and risk assessment is based on a thorough understanding of the principles of ISO27001:2013 – the Information Security standard.  Our core consultancy activities include risk assessment and management review, information security auditing and compliance checks, the development and review of information security policies and other control documents, together with related awareness and training activities for clients from all business sector.
This helps our clients to demonstrate compliance and effectively communicate their information security requirements to staff, customers and other interested parties. With our support, clients are able to gain a competitive business advantage and satisfy the requirements of ISO27001:2013 - Information Security.
Further information regarding certification to the ISO27001:2013 standard is available here
We also use our expertise to support clients in reviewing, developing, improving and implementing documented systems that comply with the requirements of ISO22301:2012 - the Business Continuity standard and ISO9001:2015 - the Quality Management standard. Additionally, we support our clients by providing internal and supplier audit activities, together with the provision of awareness and training activities covering all areas of business activity.
To find out more about what PCML Consultants Ltd can do to support your initial and ongoing information security, business continuity, risk or quality management requirements, please visit our services page or contact us for further information.
Links to relevant external websites can be found here
Address:
PCML Consultants Ltd
C/O McCabe Ford Williams
Phone: