Effective risk management is a complicated process. At PCML Consultants Ltd, our experienced consultants will help you to understand what is happening to the information your staff, customers and suppliers have access to?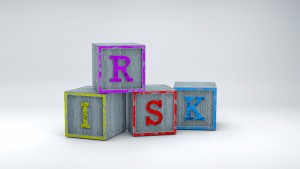 We can determine whether you are making the right decisions to enable you to effectively manage the threats and vulnerabilities that your business faces.
Our ethos of collaborative working allows us to support you in completing effective risk and impact assessments and associated risk management and mitigation activities. We can also support you to develop the appropriate risk management methodology needed to ensure you implement and maintain the correct approach to information security risk reduction, resilience and business continuity strategies.
These risk mitigation policies and controls are benchmarked to best practice in relevant ISO standards including ISO 27001:2013; ISO 31000:2009 and ISO 22301:2012.
To reflect the risks associated with the growth in the use of outsourcing by many organisations, PCML Consultants Ltd offers a 3rd Party Information Assurance offering. Our experienced consultants can complete an independent and robust assessment of your existing and potential 3rd party suppliers in order to provide a level of assurance against the potential risks associated with the provision of outsourced supply.
We offer cost effective tailored risk management consultancy propositions – please contact us for more information.